Catalyst / Science Transfer
Targeted investment for advancing collaborative science and supporting the transfer of existing knowledge
Catalyst and Science Transfer projects advance collaborative science and knowledge transfer by facilitating the development of new collaborative science ideas, amplifying or enhancing existing collaborative research efforts, or promoting the use of science through transfer activities.
These grants support one-year projects with awards ranging from $45,000 - $200,000. All proposals must adopt a user-driven approach, be grounded in reciprocal relationships, and meet a reserve management or science transfer need. Applicants may draw on the natural, social, and physical sciences to meet the goals of this request for proposals. To learn more about recent projects, browse the Catalyst and Science Transfer Projects in the project catalog.
Mandatory letters of intent for this opportunity were due on December 12, 2022.
Applicants should submit their proposal by 11:59pm EST on February 17, 2023 using the unique link they received when they submitted their letter of intent.
---
Is this opportunity right for my project idea?
To help you learn more about this opportunity and determine whether your project idea is a good fit, we've created a video and decision tree: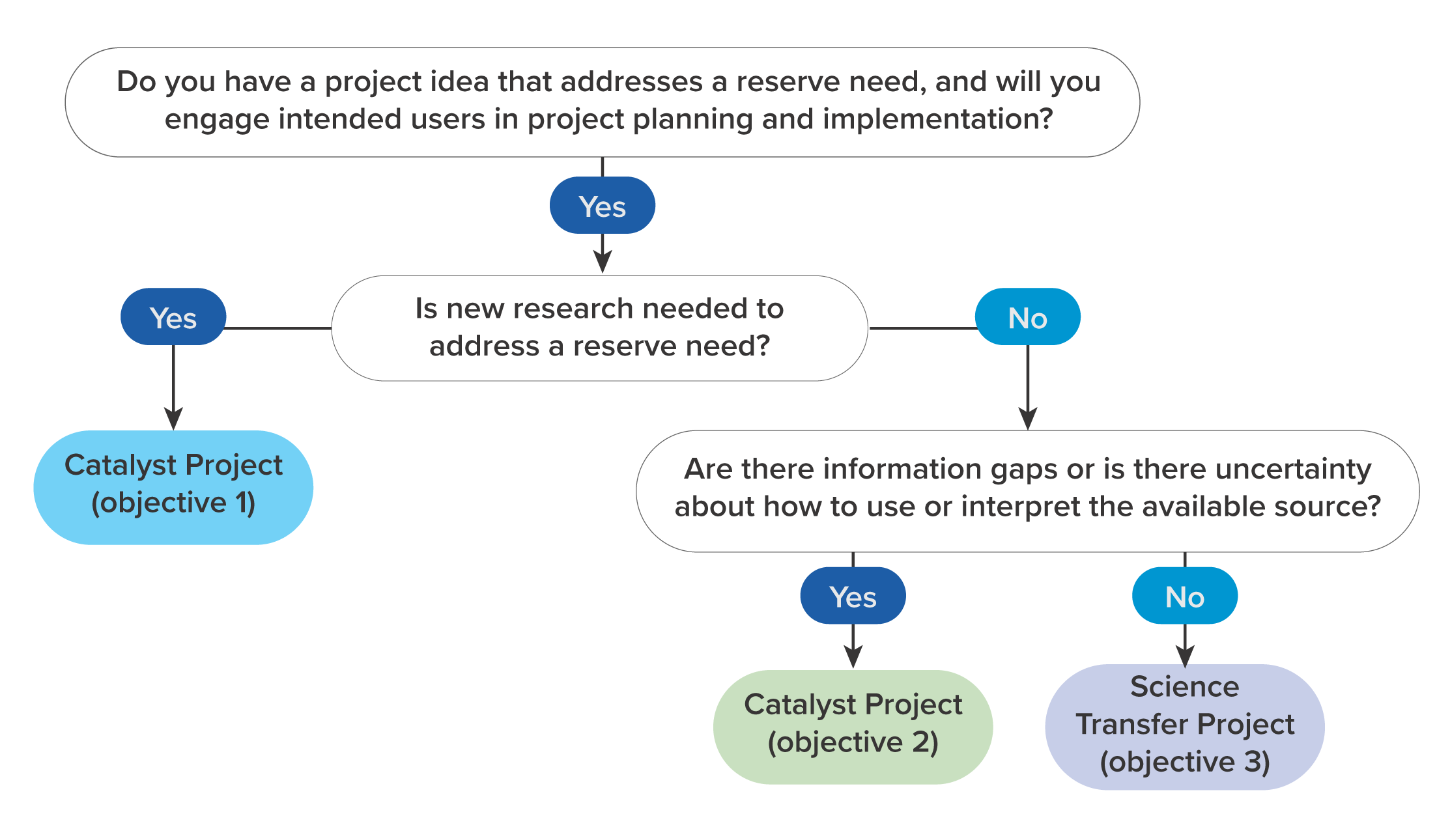 How do I get started?
To help focus your project's purpose, get to know user needs, and scope your project, here are a few helpful resources:
Understanding user needs. Map out the needs of potential users with a template designed to identify their challenges, interests, and needs related to the management issue. A single project cannot address all needs, but this tool should help you hone in on a smaller set of primary users and a closely related set of challenges that a project could address.
Question prompts to guide your background research and conversations with potential users.
Sixteen example problem statements to promote thinking about how to envision and design a new project.
Additional questions about this funding opportunity can also be directed to: 
Email: NERRS-info@umich.edu 
Phone: Maeghan Brass (734-763-0727) or Jane Ballard (734-763-0056)