These collections showcase interrelated NERRS Science Collaborative projects. Select a collection below the map to read more and see the map update with interactive elements.
Please use this Google Form to provide questions or comments on this page.
Click tiles below to display project collections. View project pages to learn more.
Nature-based, ecologically enhanced, soft, or living shoreline techniques are increasingly being used to stabilize shorelines.
---
A variety of living shoreline techniques have been shown to reduce erosion and stabilize shorelines while protecting habitat. These alternative techniques have the potential to provide greater resilience to physical forces and maintain and enhance important ecological services, while being cost-competitive with traditional, hardened, approaches.
The projects below have sought to address questions about living shoreline placement, design, and long-term performance, as well as develop tools, such as guidance for site assessments and post-installation monitoring, to ease the burden of getting living shorelines into practice. The images below show how shoreline stabilization strategies vary across locations in order to suit the conditions present.
Visit the project pages to learn more, or explore materials from the April 11, 2019 Panel Webinar: New Research to Inform Living Shoreline Design, Placement and Monitoring.
---
The map shows how researchers working with the National Estuarine Research Reserve System have been helping address key information needs identified by landowners, regulators, and contractors, including questions about living shoreline placement, design, and long-term performance.
Re-Engineering Living Shorelines for High-Energy Coastal Environments
Experimental test of a hybrid design for areas with high boat traffic and waves.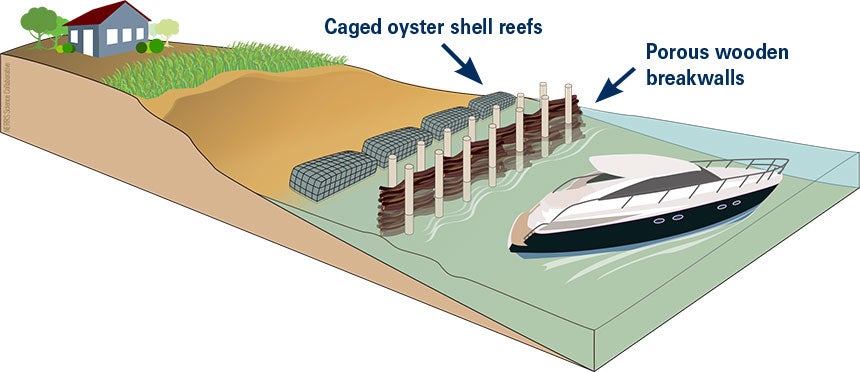 Assessing Ecological and Physical Performance of Sustainable Shoreline Structures
Supporting a network of demonstration sites and developing rapid assessment guidance.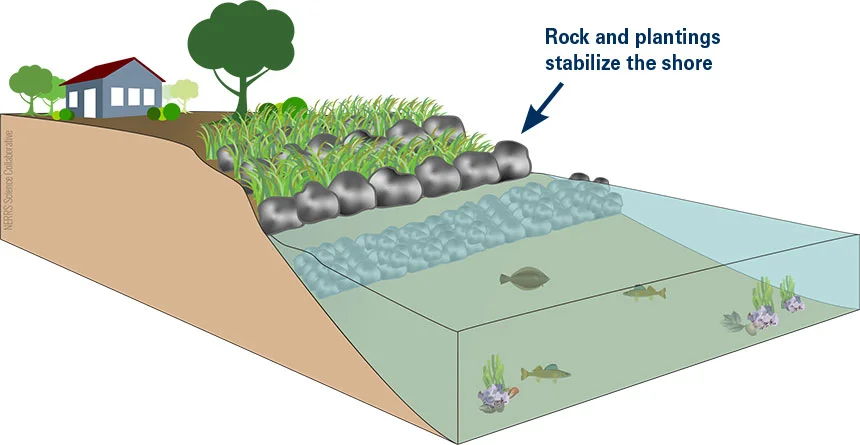 Evaluating Living Shorelines to Inform Regulatory Decision-Making in South Carolina
Monitoring existing constructed reefs and new experimental installations to develop permitting guidance.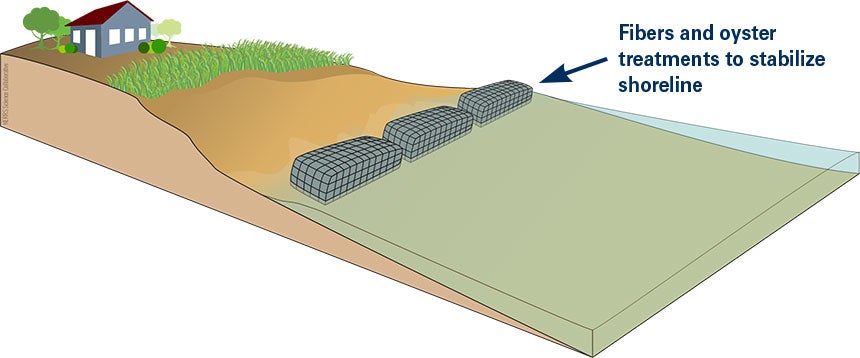 Partner Reserves
ACE Basin, SC
North Inlet-Winyah Bay, SC
End User-Derived Research to Improve the Effectiveness, Sustainability, and Prevalence of Coastal Restoration Projects
Assessing performance of large living shoreline installations along high-energy coast.